Did you know that Women of Color make up an extremely small portion of the publishing industry? In fact, in a recent study conducted by Lee and Low (2019), a survey found that, of those publishing employees who responded, 76% were white. What can YA readers do about it? We can support diversity in literature! Now, we know there are more WOC YA authors out there than those featured on our list below, and we will strive to continue sharing diverse voices on our blog. This will be the first of many more posts, and we want to hear from you all: Did we miss any that you absolutely love? Let us know in the comments below!
1. Angie Thomas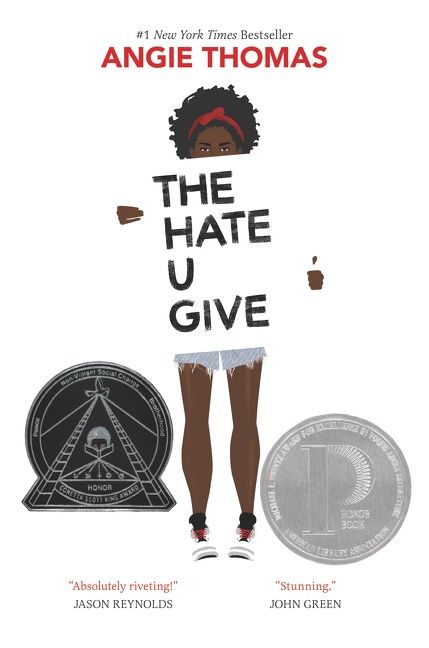 Angie Thomas is new to YA, but she made a huge splash with her debut The Hate U Give, which highlights the injustices of racism and police brutality in America. In fact, it was quickly turned into a movie and is a New York Times best-seller. Thomas's second novel, On The Come Up, was released in 2019!
2. Nicola Yoon
The author of Everything, Everything and The Sun is Also A Star, Yoon writes about immigration, racism, mental health and so much more. Both of these books were made into movies that actually closely followed the books. Yoon writes about race relations between different minority groups as well.
3. Jenny Han
We love Jenny Han and have been big fans since she wrote The Summer I Turned Pretty series. Her best known work, the To All The Boys I've Loved Before series, is one of the most beloved YA contemporaries. Jenny has been vocal about the importance of diverse representation, including of Asian Americans, in YA books. The series has also been made into highly successful Netflix movies— which Han executive produces on!
4. Samira Ahmed
Samira Ahmed has written Mad, Bad & Dangerous to Know, Internment, and Love, Hate & Other Filters. Her books touch on important issues, like women being silenced by history and Islamophobia. Samira's book Mad, Bad & Dangerous to Know, "marks the first time a Muslim author's work of realistic fiction has ever appeared on the New York Times Bestseller list."
5. Sabaa Tahir
Sabaa Tahir is best known for her popular book series, An Ember in the Ashes. The four-book series has a cult following among YA reader. Her own experience with facing racial discrimination helped inspire her series. As a Pakistani-American, Tahir wanted to create diverse characters. The MC, Laia, is a slave and in the Martial Empire, defiance means death.
6. Tomi Adeyemi
Tomi Adeyemi is the #1 New York Times best-selling author of the YA fantasies, Children of Blood and Bone and Children of Virtue and Vengeance. While researching Adeyemi, we came across this blog post from 2015 that we feel really encapsulates what she stands for as an author. Also, her series is in the process of being turned into a movie!
7. Nic Stone
Nic Stone is the author of Dear Martin, Dear Justyce, Odd One Out, Jackpot, and Clean Getaway. She states that she seeks to bring diverse stories and voices to life through her novels, which touch on race relations, class, privilege, and self-discovery.
8. Dhonielle Clayton
We recently read Clayton's book, The Belles, and enjoyed it! Clayton writes on very thought-provoking issues, including societal standards for beauty, and challenges her readers to think critically about how her books' themes apply to the real world. She is also the co-author of the Tiny Pretty Things series and the co-founder of CAKE Literacy, a creative development company dedicated to diverse books for a wide array of readers. Check out her podcast on publishing, called Deadline City!