*We received this book in exchange for an honest review.* 
Sonny and her friends are back for more drama and swoon-worthy romance in Westcott High 2! If you haven't checked out our review for the first book, read it here!
In the aftermath of Westcott High's big reveal, Sonny and her friends are trying to get back to normal. JC has chosen to attend public school, where he can wrestle and escape his ex, Piper, who framed him for cheating. After accompanying JC to his school dance, the duo finds a mysterious note on Sonny's doorstep instructing her to go to Westcott after hours for a secret rendezvous. Thinking the note is from Jacob, the boy Sonny was falling for that left town after betraying her trust— against her better judgement, she goes to the meeting. But when she arrives at the school— JC has alerted the crew. If Sonny is going down, they're going down together. The crew (JC, Sonny, Winston, Buckets, Casey, Norah, Dean, Cliff, Ari, and Kyle) wait to catch the perp in the act. Only, the perp never shows…but they do manage to light the second annex on fire, framing Sonny for arson. When the trail of evidence leads to Sonny and her friends, they scramble to do damage control and put the pieces together before they are expelled— or worse, arrested.
At the same time, the Bella View Day students have arrived at Westcott, taking over half of the coveted spots on the prestigious Chosen Ten list and stirring up drama. With Sonny's spot on the line, she knows she must expose Principal Winchester's corruption before they all become puppets in his game. She suspects the recent string of unfortunate events at Westcott are connected and Sonny is determined to catch the true culprit at the Christmas Gala before it's too late.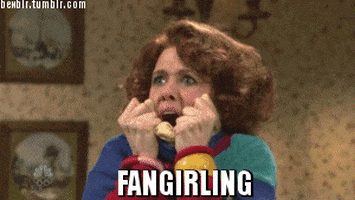 We loved this book. We thought the first book would be hard to beat, but Mello had us hanging on the edge of our seats. We were DYING to find out who the perp was, and boy did it not disappoint— but we'll get to the ending in a bit.
First, let's talk characters. All of our favorite Westcott High students were back for round 2….including our beloved Jacob. Sarah, if you're reading this— please make Sonny and Jacob endgame. We ship them hard, and they're easily one of our fave YA couples. Their chemistry was off the charts in this book too. Though, we definitely get why Sonny is torn between Dean and Jacob. Dean and Sonny have a history, after all. We're eager to see how this love triangle plays out in book 3.
The rest of the crew was amazing as ever, with killer banter, drama, and familiar shenanigans. We're still rooting for Kyle and Casey, as well as Ari and Cliff, to get together. Winston was hilarious, per usual, and he kept the story light during intense moments. The arrival of the Bella View Day students was perfect. They added a new element to the story lines and kept things interesting. We also really enjoyed how the interviews with school authorities were done in multiple POVs. It mixed up the narrative and made us question everyone's motives. We found ourselves invested in each character's story, even Norah, who was the mean girl last book. We'd love more chapters in Jacob's POV, especially his scenes with Sonny. WE'RE SORRY. WE KNOW WE'RE OBSESSED— WE JUST LOVE THEM SO MUCH!
The mystery in this book left us hanging on every word. When we thought we'd figured it out, we were hit with that shocking ending. WHY!!! We cannot wait for the next book. WE NEED IT ASAFP! We can't stop thinking about it and want to reread the books to look for the subtle clues and hints we clearly missed upon the big reveal. Now we just need Sonny and co. to figure it out. Seriously, we were like whoa when the perp was revealed. We even got a peek into their head…and wow— totally messed up but also interesting af.
Once again, Mello knocked it out of the park with the second installment. The second-book slump was definitely not a problem in this series, and we cannot wait to see what Mello has in store for us with book 3! We're dying for this to be made into a TV show. It would be brilliant! Make sure you check out the @WestcottHigh insta for clips from books 1 and 2.
Rating: ⭐⭐⭐⭐⭐/⭐⭐⭐⭐⭐