Looking to watch the movie or T.V. version of your favorite YA book? We're here to tell you all of the YA books that Netflix brought from page to screen. Let us know your faves and whether Netflix did a good job!
1. 13 Reasons Why by Jay Asher
Probably the most popular of Netflix's book adaptations, 13 Reasons Why premiered in 2017 and concluded in 2020. The original book by Jay Asher came out in 2007. While the show had four seasons, there was only one book. The book was fairly different and didn't get too much buzz until the show. 
2. Let it Snow by John Green, Maureen Johnson and Lauren Myracle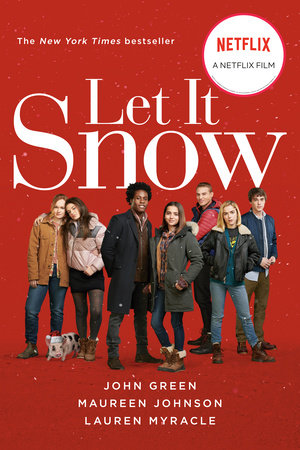 Looking for something sweet and lighthearted, Let It Snow by John Snow, Maureen Johnson and Lauren Myracle is perfect for the holidays. The movie follows the book closely and it is super cute. There are multiple romances and stories about finding yourself. Consider this book/movie when the weather starts getting cooler.
3. All The Bright Places by Jennifer Niven
We have to be honest, we haven't read the book. However, we saw the movie and we're not sure if we would ever pick up the book. Even though it was a great and thought provoking movie, it is sad! Let us know if we should give All The Bright Places a go. 
4. To All The Boys I've Loved Before by Jenny Han
Lara Jean coming to our screens created a lot of buzz. Every fan of Jenny Han's series fangirled when this contemporary finally had a release date. Was it worth the hype? Yes and no.
 What we loved: the casting! We didn't have many complaints. The casting of the Song Covey girls was perfect. Peter was perfect and Noah captured his charm to a T.  
What we didn't love: It didn't fully follow the books and the director took some liberties with the story. However, the moments that did follow the book were magical!
If you haven't seen the movie, but loved the book, be prepared for some great scenes and ones that will leave you diappointed.
5. P.S. I Still Love You by Jenny Han
So, the second movie in Han's series was cute, but it did disappoint us. It followed the book less than the first movie and some of our favorite scenes were cut! If you read the book, then you know about the game of assassin the characters play. It was super fun and brought out Lara Jean's competitive side.
We also were so mad they changed the dance Lara Jean attends! It was supposed to be a USO party! And, the way Lara Jean and John Ambrose reconnect is way different. However, Jordan Fischer did a great job playing John, so kudos to him!
6. The Kissing Booth by Beth Reekles
We didn't realize this was a book when it first came out. It's pretty much something to watch if you want to make fun of stereotypes. Okay, so we're all for the hot bad boy, but he needs more depth! Still, the movie had us laughing. The Kissing Booth is perfect for a girls night in.
7. Locke and Key by Joe Hill and Gabriel Rodriguez
This YA graphic novel about a family moving into a house with dark secrets has been popular for years. This TV show had us hooked from the first episode. The Locke family moves from Washington state to a small town on the North Shore in Massachusetts. The youngest member of the family, Body, starts to find these strange keys that can do magic. But their origin is much darker than he or his older siblings can imagine. If you want a fantasy/thriller TV show, watch Locke and Key ASAP.
8. The Kissing Booth 2 by Beth Reekles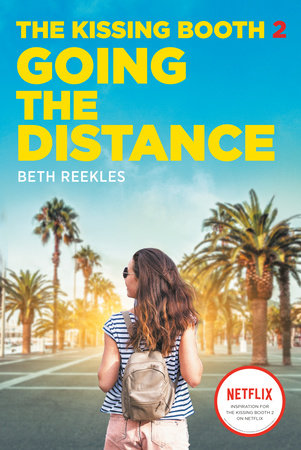 Okay, so we actually enjoyed this movie more than the first— and it's got a love triangle. As Noah Flynn goes off to Harvard, Elle is still in LA and meets Marco, who also happens to love dancing. Elle's life becomes even more complicated as she tries to navigate her future after high school. BTW the book is called Going The Distance. 
9. Dumplin'
We heard of this movie because Jennifer Aniston is in it, and we love her! The movie pleasantly surprised us with its heartfelt moments and important message. We were rooting for Dumplin the entire time and loved the sweet romance. We've never read the book, so we can't comment on the accuracy of the adaption. But if you're looking for a feel good YA adaption on Netflix, look no further!