Here's a list of books we plan to read during the month of September! Let us know in the comments below which books are on your TBR list for next month. We're always looking for new recommendations. 
1. Blood & Honey by Shelby Mahurin
Serpent & Dove was our favorite book of 2019! We've been dying to get our hands on the sequel. Good news friends: this book is out TOMORROW, September 1. Be sure to get your hands on it to catch up with Lou, Reid, and the rest of the crew as they're on the run from the Dames Blanches and the chasseurs! We can't wait to see what our favorite witch and witch hunter are up to in this installment. Fingers crossed for more swoon-worthy romance! 
2. The Lost Book of the White by Cassandra Clare and Wesley Chu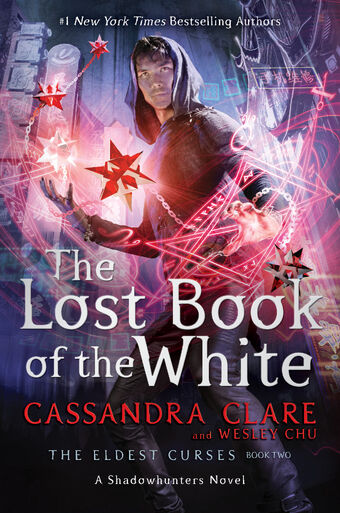 This is the second installment in The Eldest Curses series. After a (semi) romantic trip to Europe, Alec and Magnus are settled into a NYC apartment with their warlock son, Max. But when thieves break in and steal the powerful Book of the White, the duo travels to Shanghai to get it back. We're super excited for this book because our faves from The Mortal Instruments series, Isabelle, Simon, Clary, and Jace, are slated to make an appearance. 
3. Love & Olives by Jenna Evans Welch 
Love & Olives is the companion book to Love & Gelato and Love & Luck. Pack your bags for a Mediterranean vacation, because this book will transport you to Santorini, Greece! Liv and her father shared a love of Greek Myths and Atlantis. So after years of not seeing each other, Liv receives a post card from her dad and he needs her help…he thinks he has proof of Atlantis and is making a documentary with National Geographic.
4. Kisses and Croissants by Anne-Sophie Jouhanneau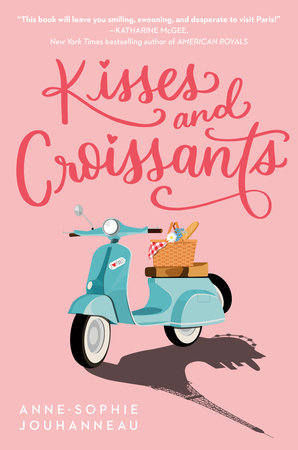 We received Kisses and Croissants book from the publisher recently. As you all know, we love Paris— so this book was right up our alley. Though it doesn't release until April 2021, we can't wait to dig in. The story follows an American ballet dancer who travels to Paris in the hopes of snagging an audition with one of the world's best companies. It's pitched for fans of American Royals and Anna and the French Kiss (both of which we love!). If you liked the shows Dance Academy and Find Me in Paris, then this book is for you!
5. London Prep by Jillian Dod
Okay, so we stumbled across London Prep on Instagram not too long ago and we were intrigued! The insta resembles that of the beloved Westcott High page, so naturally we had to add it to our TBR pile. The story follows new girl Mallory, an American teen, who enrolls in an exchange program at London Prep. While there, she causes quite a stir, particularly with best mates Harry and Noah. You guys know that Claire loves London, so she cannot pass this up. Stay tuned for a review!
6. Most Likely by Sarah Watson 
Most Likely is written by the creator of The Bold Type— one of our favorite TV series! The story is pitched as "an empowering and heartfelt novel about a future female president's senior year of high school." Umm— yes please! We're all about this description. The book follows four friends, Ava, CJ, Jordan, and Martha. But here's the catch: the reader doesn't know which one of these four women will become the future female president.
And more exciting news: this is our September book club pick! Join us on September 21 to discuss Most Likely with our friends at Bards Alley during a virtual book club. Check out their Facebook event for more info.