We want to thank The Inharmonious Heroine for tagging us! The Hallotober Tag was created by Jordanne from The Life Of A Glasgow Girl.
The Rules
Thank the person who tagged you and link to their post
Put the rules at the beginning or after introduction
Answer the 13 questions
Tag 13 people to do the tag
Our Answers
1. What's your favorite spooky book?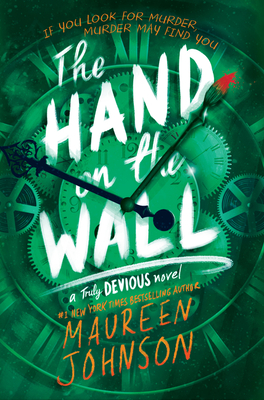 Claire: The Truly, Devious series. 
Christy: The Dead List by Jennifer L. Armentrout.
2. What's your favorite thing about October?
Claire: The change in temperature and fall activities.
Christy: Halloween and the leaves changing.
3.  Are you a big celebrator of Halloween?
Claire: I usually don't dress up, but I love decorating and giving candy to kids.
Christy: Yes, I always decorate and dress up. Sadly, no Halloween parties this year. But, at lease I still get to watch my favorite Halloween movies.
4. What's your favorite horror movie?
Claire: I don't like horror movies.
Christy: I like a lot of them. I tend to prefer suspense to gore, so I like the classics. My favorite horror movie for Halloween is Trick R' Treat.
5. Would you rather a cozy night in watching horrors or a big night out in a costume?
Claire: Cozy night in—I am a homebody.
Christy: I'd rather go to a party. I love getting dressed up for Halloween and going out.
6. Which has been your most favorite costume to date?
Claire: I used to dress up as a baseball player as a kid. It was my go-to.
Christy: I won a costume contest when I dressed up as Anna from Frozen, so that is a fun one.
7. Bobbing for apples or pin the hat on the witch?
Claire: Bobbing for apples.
Christy: Pin the hat on the witch.
8. How do you celebrate Halloween?
Claire: I usually decorate and give out candy.
Christy: Decorating, going to haunted houses, carving pumpkins and dressing up. It's a month long event for me.
9. What's your least favorite horror?
Claire: All of them! Haha!
Christy: Drag Me to Hell. That movie was so messed up.
10. Do you have a favorite trick or treating memory?
Claire: Christy and I used to trick or treat together 🙂
Christy: We did! We had so much fun 🙂
11. What's your favorite thing about Halloween?
Claire: Decorating!
Christy: Picking out a new costume every year and carving pumpkins.
12. Scary costume or silly costume?
Claire: Silly costume.
Christy: Probably silly.
13. What's your favorite Halloween candy?
Claire: Skittles, Hershey's, or Reese's Cups
Christy: KitKats all the way!
Our Questions
1.) What're you dressing up as this year?
2.) How are you celebrating Halloween?
3.) Are you reading any Halloween/spooky books this year?
4.) Favorite Halloween movie?
5.) Favorite Halloween memory?
6.) What is your dream costume?
7.) Do you like to carve Pumpkins?
8.) Favorite Halloween dessert?
9.) What are your Fall traditions?
10.) Vampires or witches?
11.) Have you ever been on a ghost tour?
12.) If you could travel anywhere in October, where would you go?
13.) Favorite Fall activity?
We Tag
Anyone else is free to do this tag. Let us know if you answer our questions.