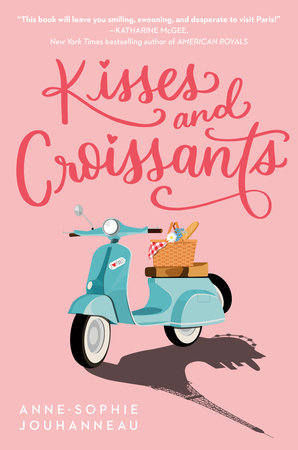 *We received this book in exchange for an honest review.*
Mia loves ballet more than anything and has six weeks to prove she can make it in an elite company. Mia travels to Paris for a summer program. At the end of summer, companies assess the final performance and make offers to join.
Mia's ecstatic to travel to the city of lights, but that doesn't mean there aren't problems. 1. Her nemesis in New York, Audrey, will be her summer roommate. 2. Her mom isn't supportive of her career. 3. The charming Louis threatens to distract her from her summer showcase.
What's a girl to do when traveling for the first time? Mia has to learn that balancing familial obligations, friendships, romance and her career is a lot tougher than she thought. 
We had a lot of fun reading Mia's story. First of all, we love anything set in Paris…especially romance. Louis was charming from the beginning and swept us off our feet. Plus, the scenery and the fact that Louis took Mia all over the city on a vespa had us swooning. 
We also enjoyed the attention to female friendships. Mia does a good job of trying to befriend the "competition" and wanting to work together to create an amazing showcase. 
The mystery aspect of the book also had us excited. Mia's great-grandmother lives outside of Paris so Mia was able to connect with new family members, while learning that an ancestor may have been a famous ballet dancer at the Garnier. Mia has reason to believe that Edgar Degas, the famous artist, painted her ancestor. Mia goes on an adventure to try to find which painting it was and explores Paris's eclectic art scene.
Although we never did ballet, for some reason we enjoy books and TV shows about it. This book is perfect for fans of Dance Academy and Find Me in Paris. Pick this book up when it releases on April 6, 2021!
Rating: ⭐️⭐️⭐️⭐️/⭐️⭐️⭐️⭐️⭐️